Product added to wishlist
Product already added in wishlist!
User Login Required
Questions?
call Alvin on:
+44 (0) 20 8254 2626
Sorry! We couldn't find any matching items.
Don't give up - check the spelling, or try less specific search terms
To make your build on site even easier we have a free cutting service. If you would prefer all of your tube to be delivered pre-cut please enter the tube lengths you require (in mm) into our tube cutting tool and it will work out the most efficient way of cutting the out of out stock length of 3.2m or 6.4m. The shorter the length of tube, the easier and cheaper it will be for us to delivery shipping savings if everything 3.2m, and a further one if it is all under 1.45m. Please make sure to enter exact measurement to the mm, if you need any assistance putting together a cutting list please contact the customer service team on 0208 254 2626. Please note cut tube cannot be returned.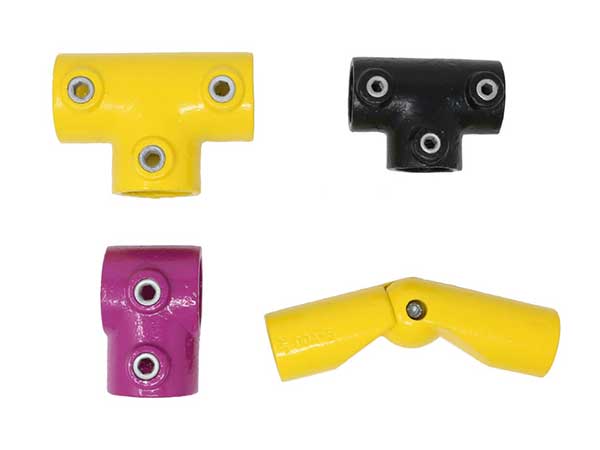 Thermilate Trade WarmTouch Paint is an easy to apply, semi-gloss paint which makes handrails and metal surfaces warm to the touch. It also reduces handrails becoming slippery due to precipitation and condensation and conforms with the Building Regulations 2000 law which states: handrails need to be slip resistant and not cold to the touch.
Apply Powder Coating
Powder coating has been successfully applied.
The lead time for powder coating is 1 - 3 weeks in addition to the lead time quoted during checkout.
*Please be advised that the clamps and tubes are an industrial product and any blemishes that occur naturally during the manufacturing process may still be palpable after the items have been powder coated.
Any cuts that are made to the tube after they have been powder coated may result in damage to the powder coating surface.
Please be aware we cannot accept the returns of any customised items. Customised items includes powder coated clamps and tube.